Bradley Cooper- A Nerd Who Became Sexy Dude!
A brief glance at this hot actor makes the ladies go weak in their knees!
However, Bradley Cooper wasn't always an elite guy, whom the girls yearned for. In his younger years, he belonged to the lowly clan of nerds. Cooper admits that limelight was light years away from him during his childhood.
He further reveals that playing 'Four Square' wasn't a cup of tea for him. So, disappointing was he as a child! He adds that the children of his age showed no interest to involve him in the game. There must be a reason why suddenly he's so upfront about his unadventurous boyhood!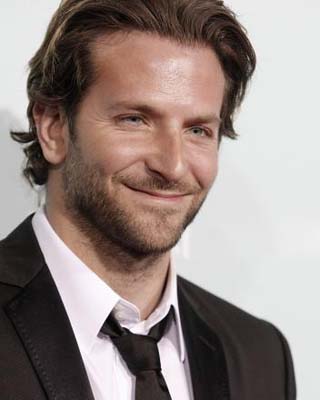 Cooper has a new project in hands titled, 'The Words,' which paved way for his reunion with his school buddy, Brain Klugman. And the reason why his mind wandered into his nerdy past is being close to an old pal, and, also, his character in the movie.
As Klugman gushes, the movie showcases the nerds too, eventually, lead a life that resembles a bed of roses.
Klugman's ambitious project, The Words' is ready for release. Cooper enacts the role of a writer in the prime of his age and also the prime of his luck. The copies of his latest novel sell like hot cakes. But he hasn't found success by the power of is pen. He had discovered an age-old manuscript, which he converted into a novel to pull in unparallel success.
Perhaps, the film embraces a low-esteemed nerd tale, where heavens shower pity on the poor guy and elevate him to zenith of fame.
Posted on 01/09/12